Loyalty Program Overview:
Our clients and patients mean the world to us. We have decided that we want to reward you by offering a Loyalty Program for you! The program is free to all clients and very simple to understand. If you do not already have the Pet Page app downloaded on a phone or mobile device, we recommend you do so now. You can find it in your Google Play Store or the App Store.  However, all of our clients are automatically enrolled into the Loyalty Program, there is no signing up on your end at all. The only thing you have to do is, keep up what you are already doing for your pets, such as annual exams, getting medications refilled, getting them groomed. Everything that is done here at Lombard Veterinary Hospital, is an opportunity for you to earn coins. 
How The Program Works:
As stated above, you can earn coins on everything that you normally do for your pets. Every $100.00 spent per invoice earns you one coin. Please note this is not cumulative (ex: $125 spent earns you one coin). When you reach 16 coins, you will be able to redeem them for $100.00 off your next visit. The best part is, that the coins never expire and you can earn and spend coins on everything here at LVH.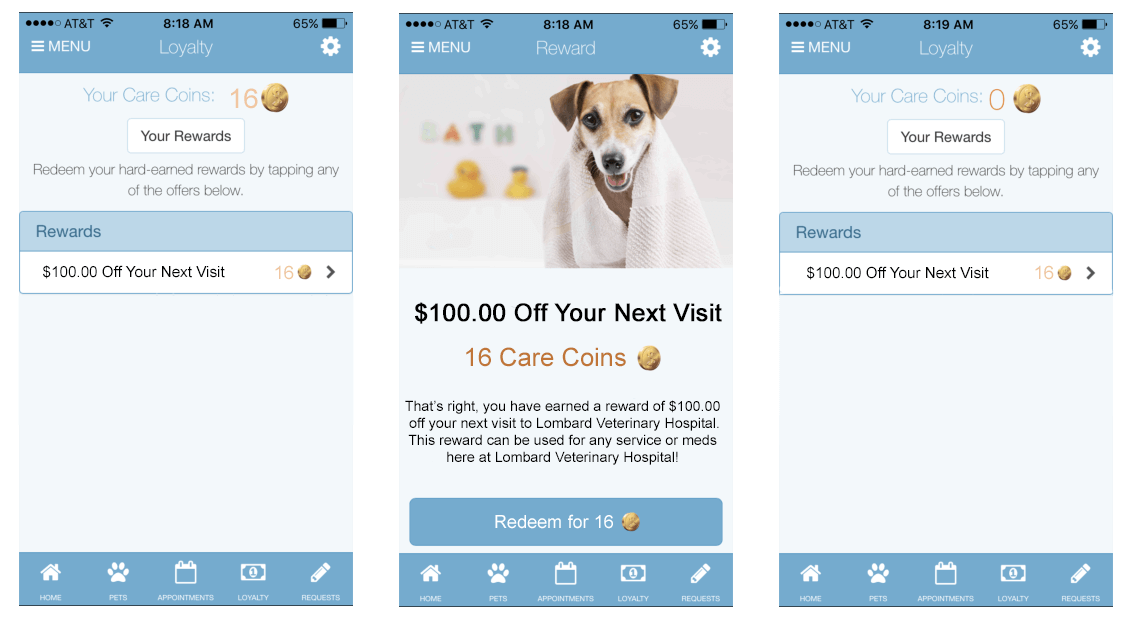 If you have any questions in regards to the Loyalty Program, please contact us. We will be more than happy to help!