Lombard Veterinary Hospital Wellness Plan Information!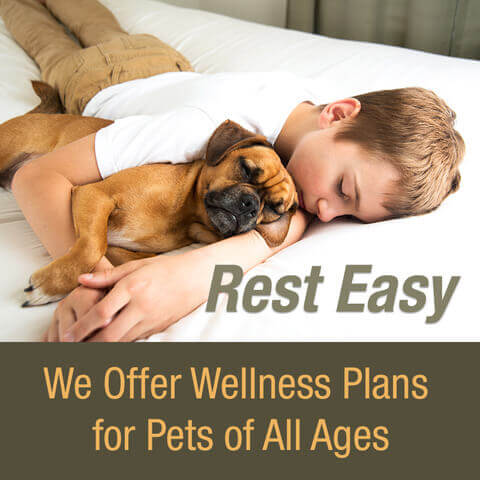 Our Wellness plans are effective beginning January 1st, 2019. We are very excited to provide you with this option for your pet(s). Lombard Veterinary Hospital is offering Wellness Plans for the main stages of life for your pet, puppy, adult dog, and senior dog. For Cats, we offer kitten, adult cat, and senior cat. Below are some commonly asked questions from clients. We hope this will help you understand what a Wellness Plan is and how it can be used for your pet. If you have any questions please call us!
What Is A Wellness Plan?
A wellness plan is an annual package of services that includes the optimal preventive health care services that your pet needs to stay happy and healthy. Our wellness plans are based on the age and the specific needs of each individual pet. Your veterinarian will make a plan recommendation after conducting a comprehensive examination of your pet.
Does My Pet Need A Wellness Plan?
Absolutely. From the time your pet is a puppy or kitten to her most senior years, providing your pet with annual preventive healthcare is the very best gift you can give them. Keeping your pet on a wellness plan helps prevent diseases, and because our plans include two annual preventive care exams and diagnostic testing, if your pet does get sick it will be detected early on, which results in faster, more effective treatment.
Are Wellness Plans the Same as Pet Insurance?
No. The purpose of our wellness plans is to ensure that your pet receives all of the preventive care needed to keep them healthy and to proactively prevent and/or detect diseases earlier rather than later. Because we know that our clients are committed to doing what is best for their pets, we are offering monthly billing and auto-deduction to help our clients manage these costs. Wellness plans do not include services for illness, injury or emergencies.
Pet insurance IS designed to cover the costs associated with an illness, emergency or injury. If you would like a recommendation for pet insurance, please let us know. We can be reached at 630-627-7090 or chat us on the website.
What Happens If I Move Or Need to Discontinue My Plan For Some Reason?
If you need to discontinue your plan during the annual cycle, please contact us immediately. We will calculate the retail value of the services that you have already used. If this is less than the payments made to-date we will cancel your plan. If this is more than the payments made to-date you will be responsible for the difference or can continue to make your payments until the end of the plan term. We will help you figure out which is the most cost-effective. Also, when you purchase a wellness plan you will sign a contract that has all of these details included.
What Is the Next Step If I want To Purchase a Wellness Plan for My Pet?
Call us at 630-627-7090 to schedule an appointment for your pet, and let the receptionist know that you are interested in a wellness plan. Based on the veterinarian's examination, age, and any other relevant factors, we will recommend the plan that best meets the preventive care needs of your pet. If you decide to purchase the plan that day, any services that were performed which are included in the wellness plan will be covered under the plan. You will be responsible for paying the membership fee and first month's payment at that time. After that, all monthly payments will be electronically debited from the account of your choice (of course, you always have the option to pay in full).
Want More Information On What Our Plans Offer?
We have 3 different plans for either Cats or Dogs. If you click here, you can find out more information on what comes in each of the plans. If you have any questions about what may or may not be included please don't hesitate to ask us by calling us at 630-627-7090.