Lombard Veterinary Hospital has been helping the local stray population in the community for over 60 years! We created the Veterinary Care Foundation/Lombard Vet Cares, a non-profit organization, that allows our clients and the animal loving community help contribute to our foundation! The donations received will directly help these animals in need. All donations will allow us to also help families that may not be able to afford treatment or surgery for their pets. Please join us in helping make a difference and donate today.
Veterinary Care Foundation/Lombard Vet Cares is a 501(c)3 chairitable organization and all donations are tax deductible. 
With the sudden passing of our good friend and colleague Dr. Jeff Sutarik, his family has requested memorial donations be directed to this fund. This will allow us to do what Dr. Jeff did best, which is to extend our loving care to pets and people in need in our community. Thank you for your support during this difficult time for his family and LVH. For any questions regarding the Veterinary Care Foundation/Lombard Vet Cares please email [email protected]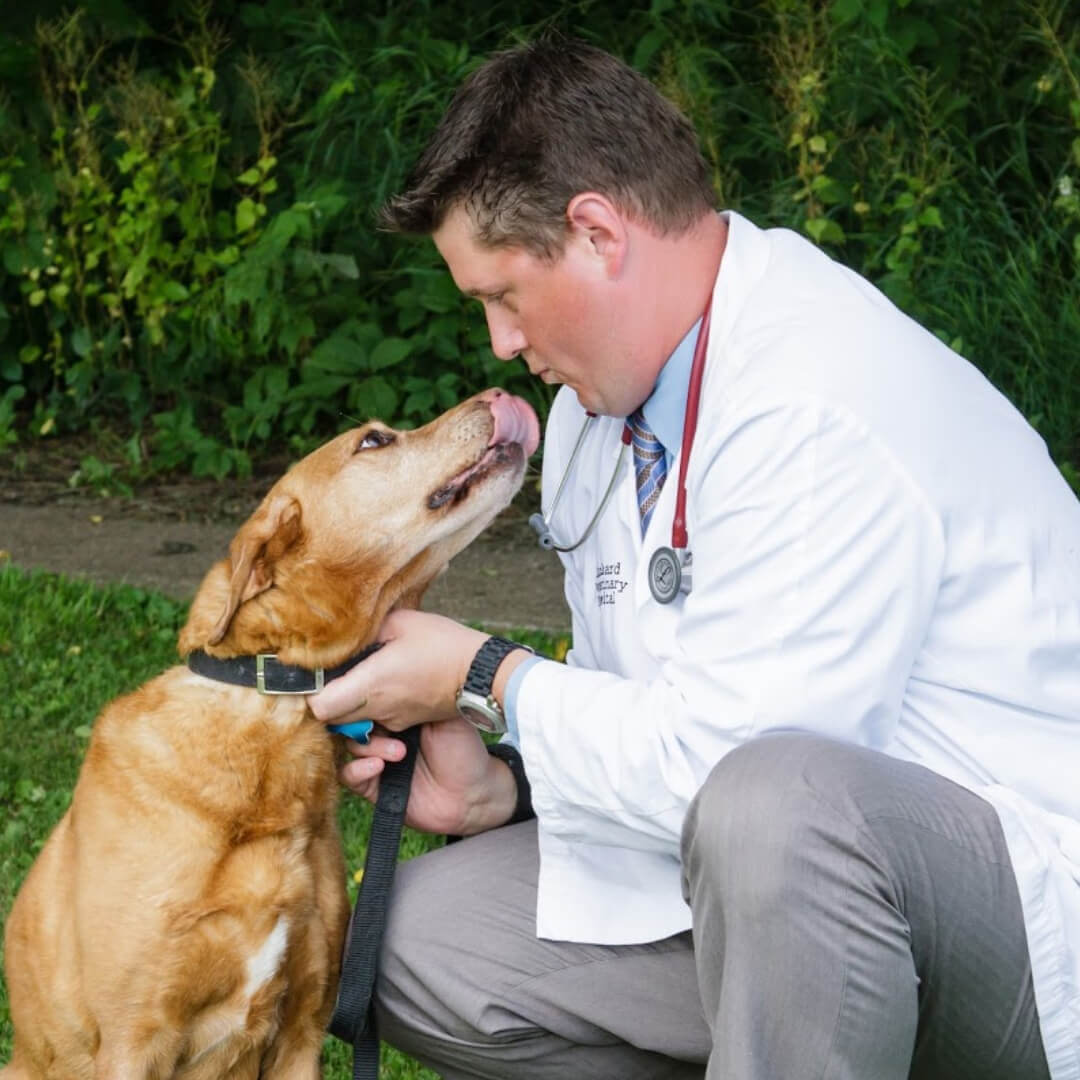 Eve The Comfort Dog:
Lombard Veterinary Hospital is proud to take care of Eve who is apart of St. John's Lutheran Church here is Lombard. Meet Eve, "I am a four-year-old purebred Golden Retriever Comfort Dog. I live with a specific congregant family and have twelve Handlers and many other volunteers who make up Team Eve! 
When I was a puppy, my brothers and sisters were carefully chosen and sent to Lutheran Church Charities in Northbrook, IL. It is there where I began my journey as an LCC K-9 Comfort Dog. Over the course of a year and a half, I received approximately 2,000 hours of specialized training before earning my official working vest. After a two year wait, St. John's in Lombard was proud to call me their own and I joined the bigger family of more than 130 LCC Comfort Dogs across our nation.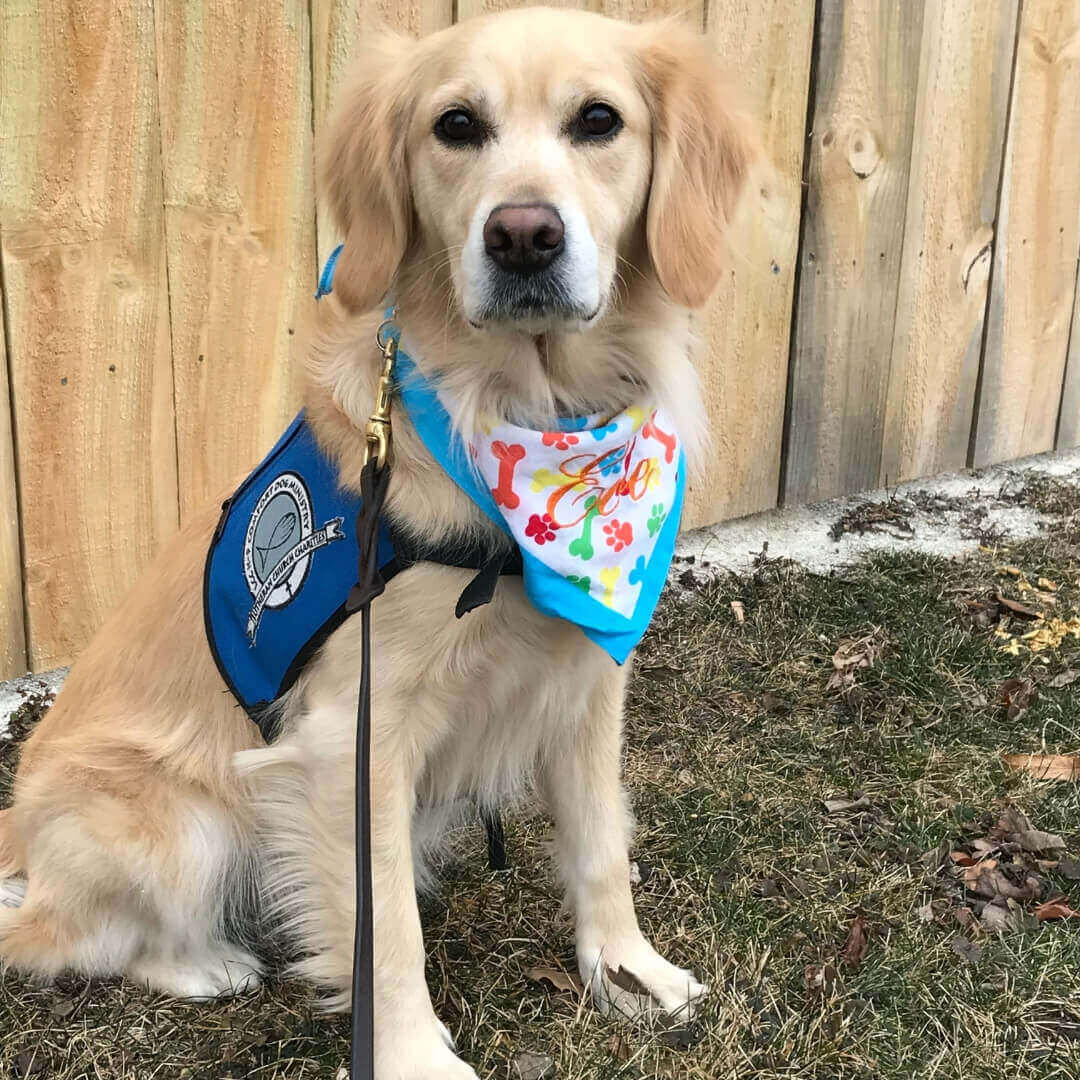 I tend to keep a full scheudle, visiting many schools- Grammar to College, retirement facilities, the Ronald McDonald House, Northwestern Proton Center, Ray Graham and many other places on a regular basis. My Handlers take me out for educational presentations as well. I am frequently called upon for emergencies such as funerals, school crisis, and other sensitive issues. I do deploy on a national basis following tragedies such as the Las Vegas shooting or natural disasters. 
When not working, I do not wear my vest and I enjoy time being a "regular dog"/ Frisbee, my stuffies, and chewing on antlers are some of my favorite activities. My team makes sure I eat a healthy diet and get plenty of exercise. 
As an LCC Comfort Dog and as an LCC K-9 Police ministry Dog, my mission is to bring Mercy, Compassion, Presence and Proclamation to those who are suffering and in need. When the invitations come through, I am ready with my team to serve. We have a saying "When one goes, we all go".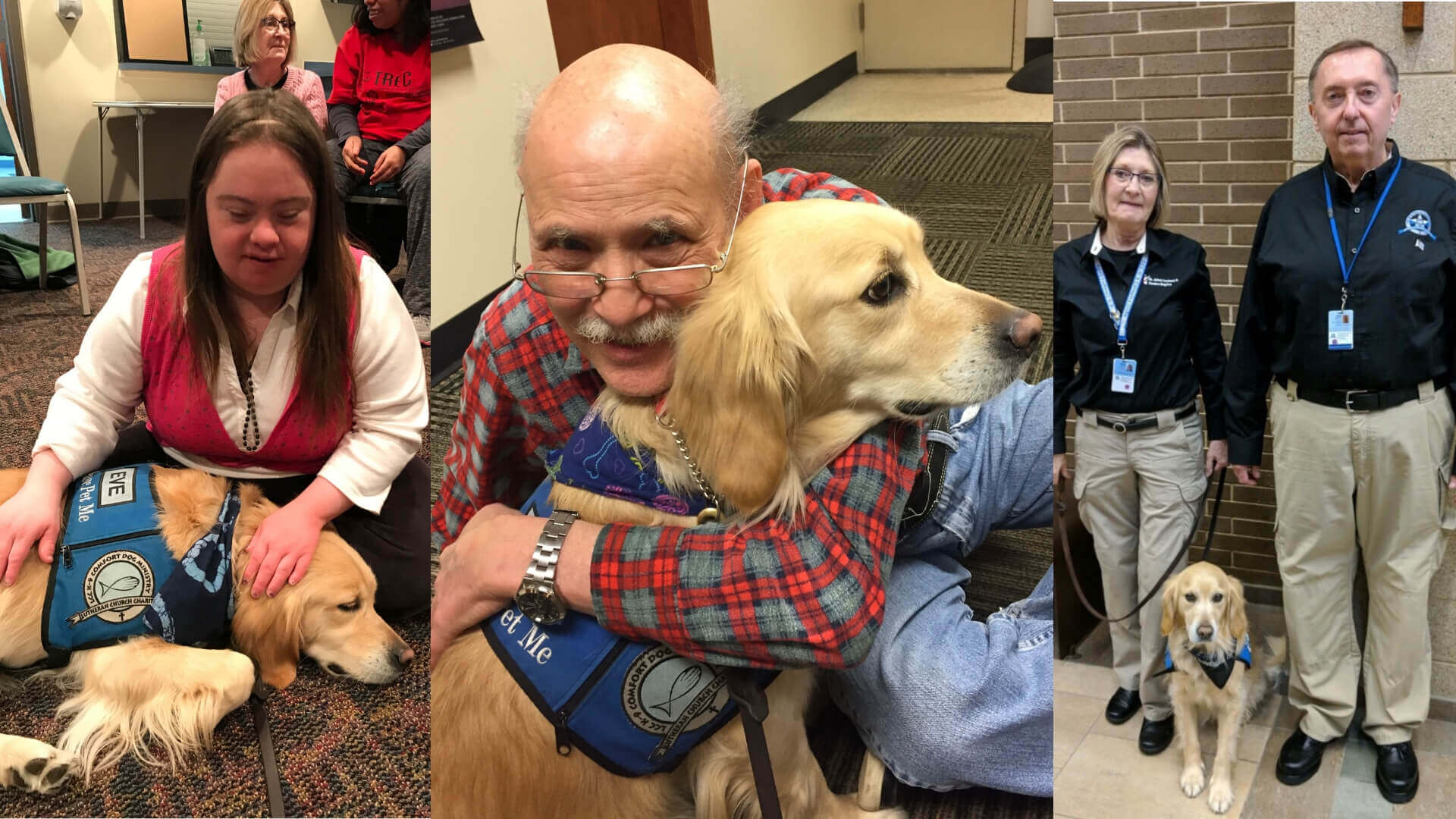 Giving With A Thankful Heart: 
Lombard Veterinary Hospital joined up with the DuPage Senior Citizens Council to help local senior citizens with feeding their pets. We accepted donations from our clients during the entire month of November! The results were fantastic as we were able to gather close to 500lbs of Dog and Cat food for our senior citizens. With the help of the DuPage Senior Citizens Council that food was distributed to those in need!
Helping Wildlife In Need: 
October of 2019, we helped our friends over at Willowbrook Wildlife Center, by hosting a donation drive. Our amazing clients helped donate close to 250lbs of food, multiple bags of blankets, towels, and sheets, along with an assortment of items, including; soap, peanuts, plastic containers, and cat carries! All of the donations were dropped off at Willowbrook Wildlife Center in Glen Ellyn, where they will be used to help rehabilitate the wild animals that are there. 

Ragnar's Success Story:
Ragnar came into Lombard Veterinary Hospital with many medical issues. We as a team helped nurse him back to health and he was adopted out. Today, Ragnar is living his best life and his family loves him dearly. Ragnar's family is very warm, passionate, and incredible, they have shared some pictures of Ragnar with us.
"We did not save Ragnar, Lombard Veterinary Hospital saved him, we just gave him a home. Ragnar came to our home in February of 2018. He is the best outdoor cat that lives indoors with us. He loves to be outside (safely on his leash). We take Rags to the pet food store to buy his food and pick out his treats. He has to stop and check out the rodent section while he is there as well. Riding in the jeep is also great fun for him. He provides the most fun for us and we can not imagine coming home each night without him here waiting for us." - Sarah, Ragnar's Mom.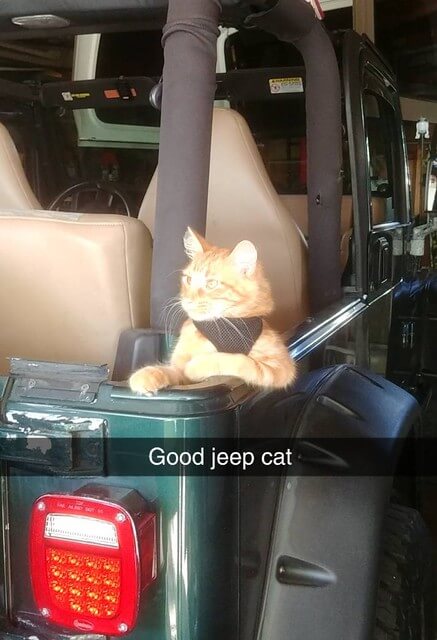 *Photos & Videos Courtesy of Ragnar's Family*