Lombard Veterinary Hospital was established in June 1959 by Dr. Paul and Mary Jo Arndt to provide the animal population of greater DuPage County with a complete health care facility. Some of our clients remember the early days when Dr. Arndt's family lived in the apartment upstairs. Ownership passed to youngest daughter, Dr. Georgianne Arndt Ludwig, in October 2012.

Founding Doctors

Dr. Paul Arndt - Founder and DVM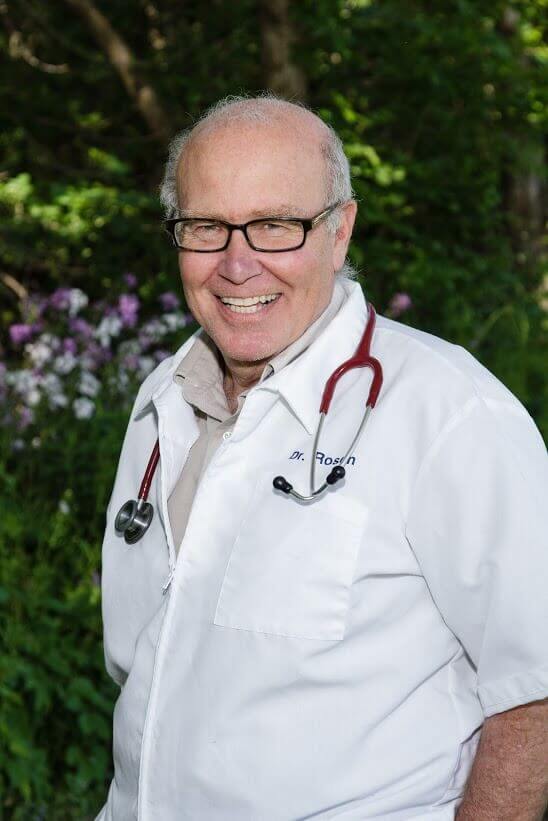 Dr. Neil Rosen - It is with great sadness that we announce the passing of Dr. Neil Rosen, beloved Veterinarian and friend. Dr. Rosen began his career at Lombard Veterinary Hospital in 1971 after graduating from Veterinary School at the University of Illinois, College of Veterinary Medicine. He affectionately cared for countless humans and their pets for nearly 45 years up until he retired in 2016. His impact on our practice and profession over his decades of service is profound, and each day, clients share fond stories about him. Not only was he an exceptionally skilled and loving "family doctor" for so many pet owners, but he was also a great mentor and colleague to countless young Veterinarians and other team members. His spirit and wisdom will live on in many professionals and co-workers who were lucky to work in his presence.
Our Facility
Over the years, the building itself has undergone several major renovations, resulting in our current, remodeled, and expanded hospital and boarding kennel. Back in August of 2020, our building was hit by a tornado. We had to relocate to 1300 S Main Street in Lombard. We have officially started construction at our St. Charles Road location. To follow along with updates of the construction, visit our Future Plans page.

What Sets Us Apart
We are a full-service, American Animal Hospital Association (AAHA) accredited veterinary hospital, capable of handling most medical and surgical cases. Our experienced staff includes seven veterinarians and a support staff of twenty-eight. AAHA accreditation means we hold ourselves to the highest standards of veterinary medical service. It may surprise you to know that, unlike human hospitals, accreditation for animal hospitals is voluntary. Only 12-15% of veterinary practices have gone through the rigorous, time-consuming evaluation process that includes 900 standards of veterinary excellence. We are extremely proud of this achievement.