Lombard Veterinary Hospital was established in June 1959 by Dr. Paul and Mary Jo Arndt to provide the animal population of greater DuPage County with a complete health care facility. Some of our clients remember the early days when Dr. Arndt's family lived in the apartment upstairs. Ownership passed to youngest daughter, Dr. Georgianne Arndt Ludwig, in October 2012.

Founding Doctors

Dr. Paul Arndt - Founder and DVM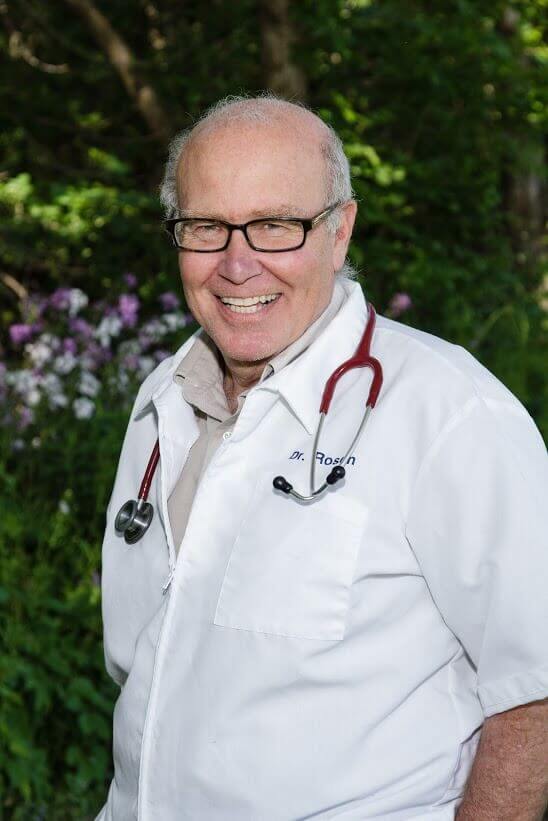 Dr. Neil Rosen - Dr. Rosen has been a part of the team at Lombard Veterinary Hospital since 1969. He earned his undergraduate degree from the University of Illinois in 1969 and graduated with his DVM in 1971. Dr. Rosen and his wife Judy are proud parents and grandparents to 3-year-old Alexis and 7-year-old Sam. (He's always excited to share pictures of them and has a ton of them on display in Exam Room 3 at the hospital!)
When he isn't working, Dr. Rosen loves social gatherings and comfortable vacations. No camping or tents for him; he'd rather vacation in style with plenty of relaxation and fun. Of all the places he's traveled, however, his favorite hideaway is the family condo on Tortola, British Virgin Islands.
Our Facility
Over the years, the building itself has undergone several major renovations, resulting in our current, remodeled and expanded hospital and boarding kennel. Our climatized, indoor boarding kennel can house over one hundred dogs and cats. We would be happy to schedule a tour anytime.

What Sets Us Apart
We are a full-service, American Animal Hospital Association (AAHA) accredited veterinary hospital, capable of handling most medical and surgical cases. Our experienced staff includes seven veterinarians and a support staff of twenty-eight. AAHA accreditation means we hold ourselves to the highest standards of veterinary medical service. It may surprise you to know that unlike human hospitals, accreditation for animal hospitals is voluntary. Only 12-15% of veterinary practices have gone through the rigorous, time-consuming evaluation process that includes 900 standards of veterinary excellence. We are extremely proud of this achievement.