Welcome To Our Practice!
With the recent CDC news regarding COVID-19, we are happy to announce that masks are now optional for both clients and staff but are encouraged in small spaces, such as our exam rooms. For more information about this change please click here.

Learn More
About Our Philosophy at Lombard Veterinary Hospital
We sincerely endeavor to give you & your pets the best possible veterinary medical service.
We appreciate the confidence you have expressed by selecting us with the care of your animal's health. We know how valuable your time is & make every attempt to stay on schedule. Please feel free to ask questions about our charges or policies before treatment is initiated. You have a right to understand our fees, & we want you to feel you have been treated fairly.
The pet population owned by the doctors & staff of LVH includes: 80 dogs, 55 cats, 5 turtles, 3 assorted reptiles & amphibians, 3 rodents, & 1 rabbit. We are animal lovers too! Please know that our philosophy is to treat your pets as if they were our own.
Read more
Scheduling an Appointment
We try to make scheduling a veterinary clinic appointment as convenient as possible for you. There are several ways to easily schedule an appointment for your pet to be seen at our veterinary clinic: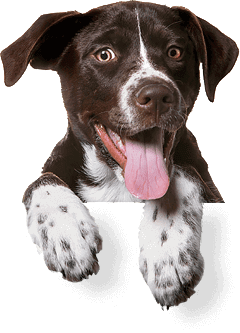 Our Animal Hospital Offers Cutting Edge, Affordable Care
Lombard Veterinary Hospital is an animal care facility equipped to handle all medical and surgical needs. From preventive health care services to advanced diagnostic and surgical services, our doctors and staff are trained to manage all of your pet's needs. We are continually updating our equipment and educating our team to the latest medical information. We know that everyone has a budget and we will work within the confines of your budget to get the best outcome for your pet.
Get to Know Your Veterinarian
We have found the key to quality veterinary care is a combination of medical competence, empathy for pet owners and compassion for our animal companions. Our veterinarians will listen to your concerns, diagnose any medical conditions, help you understand your options and work with you to make the right decisions for you and your pet.As an American Animal Hospital Association (AAHA) accredited clinic since 2000, our team of veterinarians and support staff adheres to the highest standards of facility and pet care. Only 15% of all practices are AAHA certified (re-accreditation takes place every 3 years). However, our greatest source of pride is found in the praise of our clients and the satisfied purrs and wagging tails of our patients.
At Lombard Veterinary Hospital, our team is made up of a diverse group of veterinarians and support staff professionals who bring their love for animals to work with them everyday. Our veterinary team comes from all backgrounds, and they have joined LVH because of their desire to make a difference in the lives of animals, as well as the people who love those animals.
To learn more about our dedicated veterinary team, please click here.