World Cat Day is August 8th and every cat deserves a brand new toy to celebrate this holiday! We have searched the internet, high and low, well mostly just Amazon. We had two search requirements, we sorted by average customer rating and 4 stars and up. Here is the list of ten toys we think your cat would love! 
In the product summary, "These were created to excite your cat, the toys in this line are the perfect size to bat and carry. They are soft and furry, feline toys in various colors to provide lots of variety for your cat to play with."  These are priced between $2.99 to $19.38, which is based on what pack size you order.

In the product summary, "This cat toy is made of ultra-strong and tear-resistant PP that's stands up to crazy scratcher antics, a detachable multi-layer for easy cleanup, with a non-slip babse to prevent product rollover. So it is perfect for one or more cats. This toy provides hours of exercise & self-amusement for health care and elimination of boredom and pet depression since your cat can play alone when the master is not at home." This toy is priced between $12.99 to $13.99, which is based on color.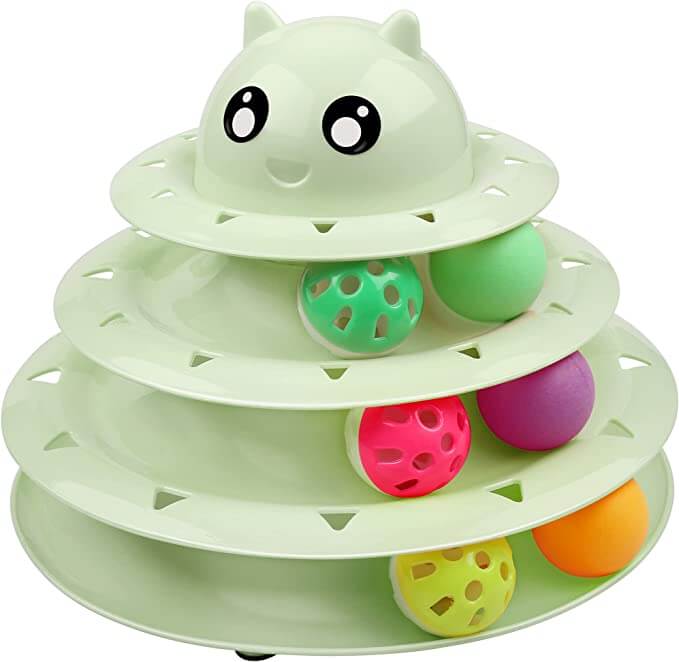 The posting on Amazon says, "Every time your feline touches this cat kicker toy, the automatic built-in motion sensor kicks into action and the cat teaser fish moves in a wiggling way, intriguing your cat to kick and play. The product is priced based on the type of fish you order $12.99 to $13.99.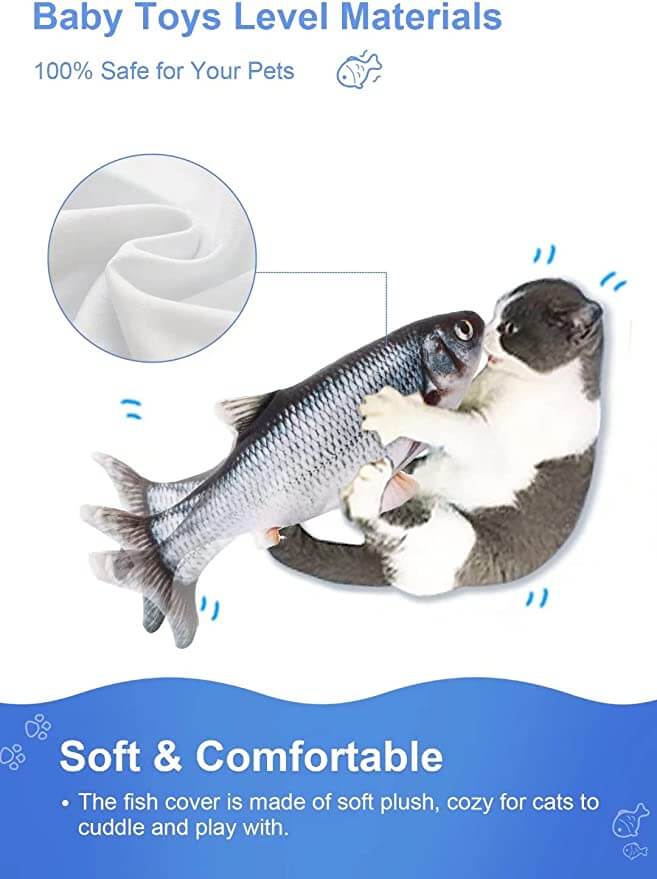 From the Amazon listing, "SmartyKat Twirl 'n Peek is designed for activity, it spins alone or place inside the included box for a mentally stimulating puzzle game. This toy provides vigorous activity while keeping cats entertained. This product is priced at $8.99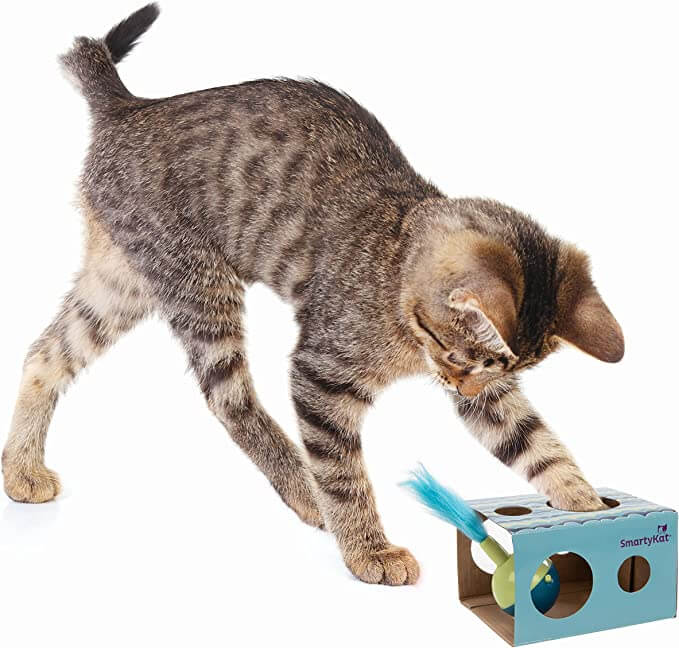 This is a 9-piece cat toy. "This interactive cat toy wand will help your Indoor cats to flip, jump, pounce, and chase. Great way to get your cat's energy out and do more exercise, making your cat be released and happy! Suitable for kittens and cats of all ages and sizes! A great toy to spend some quality time with your feline friend! Enjoy the happy times with our toy! This is a CLASSIC cat toy for indoor cats, give your fur baby a try!" This is currently priced at $11.78.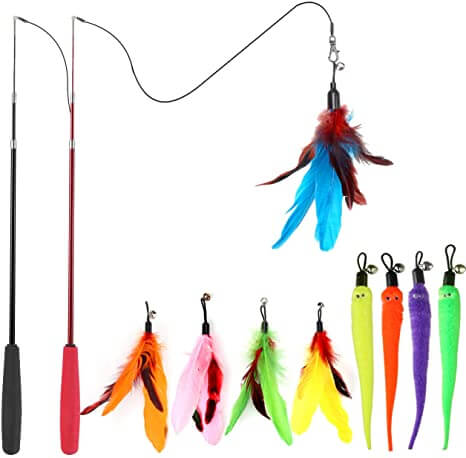 A simple, yet great toy is this yellow banana. "Cats love the curve and the size makes it perfect for grabbing nuzzling, and bunny kicking. Each one is stuffed completely with organically-grown catnip. No fillers. It's also made with a durable cotton twill fabric and uses only soy and/or vegetable-based dyes that are natural and non-toxic. Yeowww!" This toy is currently on sale for $4.99.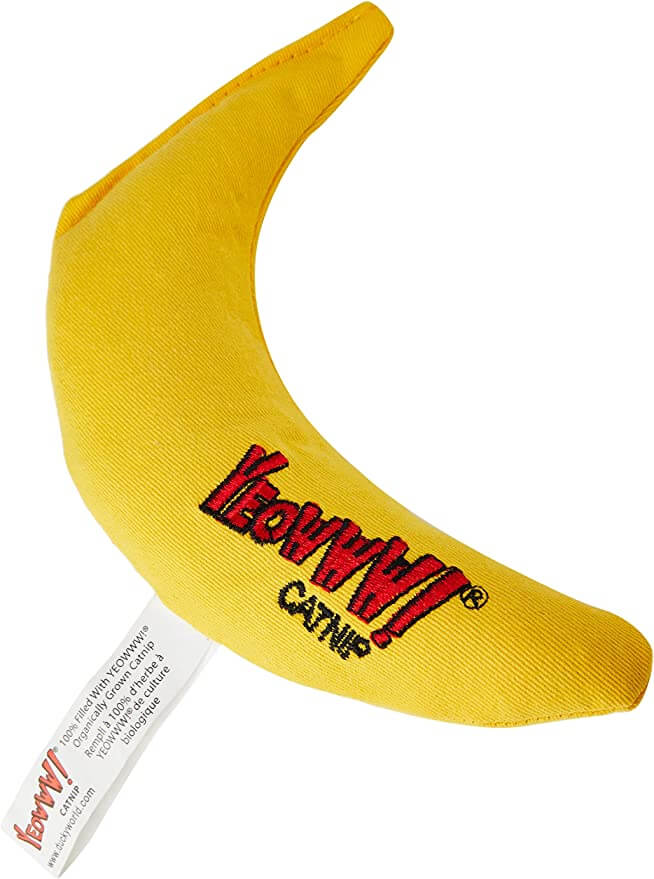 A self-service cat toy? All you have to do is place it over your door and let your cat have fun all on their own! "Play-N-Squeak cat toys feature an electronic sound module that, when batted, makes a realistic squeaking mouse sound. This interactive cat toy provides safe indoor prey that fuels your cat's desire to stalk and chase." Your cat will love this toy and for only $11.99, it won't break the bank!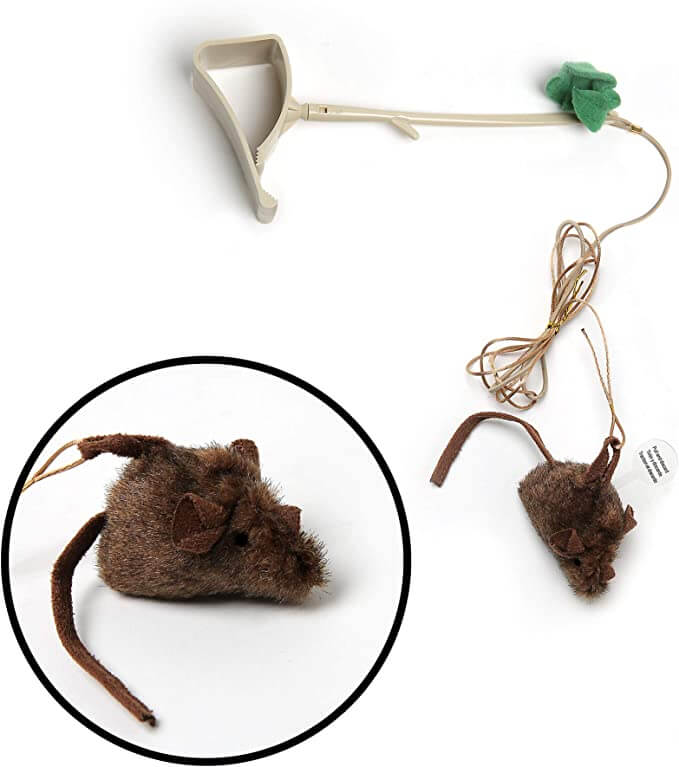 Your feline friend may need a 'pal' while you are out running errands, insert the Petstages Cat Pillow. "The Petstages Cuddle Pal Kitty is a cute, cuddly, and warming cat toy that your kitty can curl up with to ease separation anxiety, stress, or trouble sleeping." There are a couple different color options available both are priced at $11.99.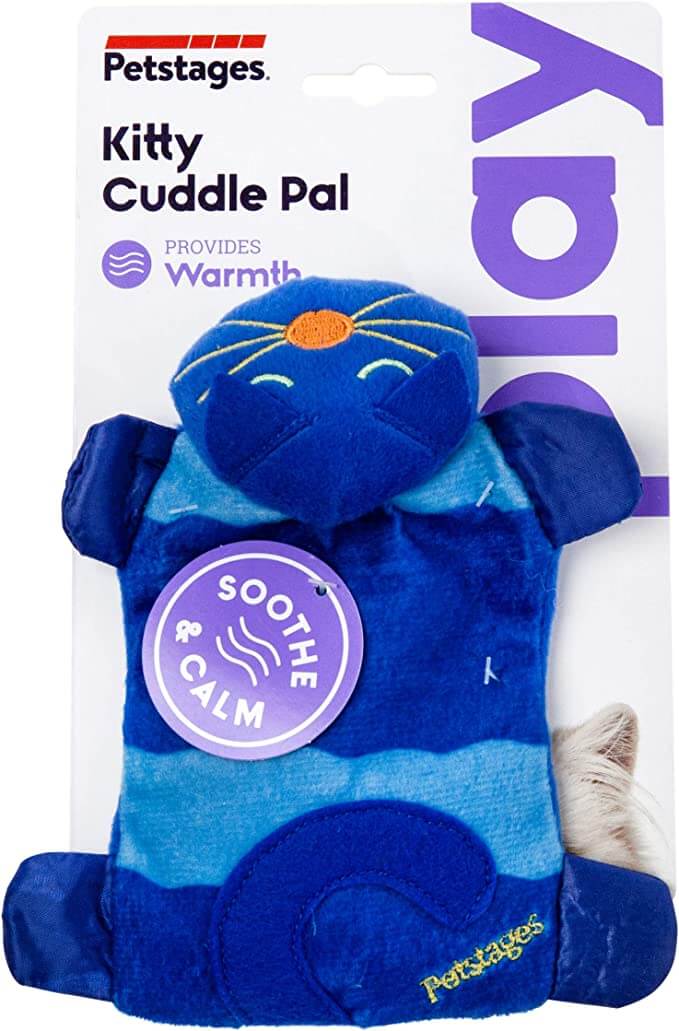 Does your cat sit and watch birds in the yard? Here's a toy for your cat, it's called SmartyKat Electronic Sound Bird, " SmartyKat Chickadee Chirp electronic sound toy mimics real bird sounds for added stimulation and will have your kitty pouncing as it chirps and sings." There are a few different style options to choose from. They are currently priced from $3.89 to $18.50.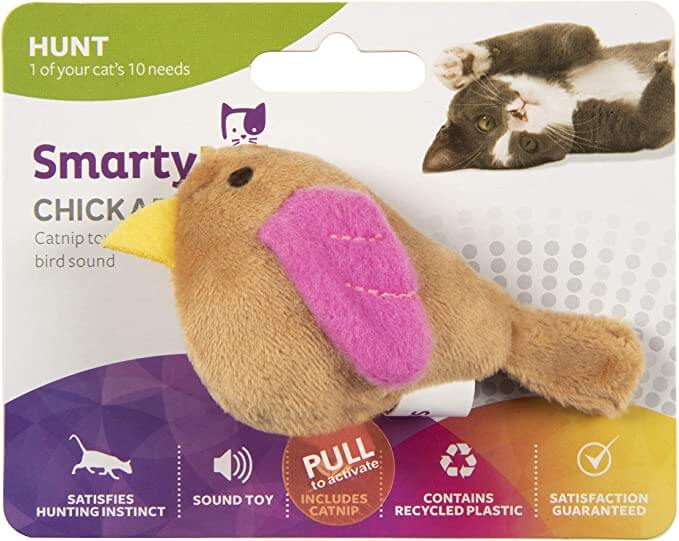 A basic toy but yet an amazing toy! "The cat chew toy is filled with catnip and we choose the more breathable fabric to allow your cats smell the catnip easily and make your cats be more interested in palying with them." There are three different options to choose priced from $7.89 to $9.99.