This week is National Walk Your Dog Week (October 1st-7th) and in this blog, I am going to share some cool places with you that you should visit with your four-legged friends! Lombard Veterinary Hospital is located in DuPage County, which has nearly 26,000 acres, 145 miles of trails and 60 forest preserves, there are plenty of places to go right in your "backyard"! Here is my list of places you should go with your dog(s) to enjoy a beautiful walk:
10. Maple Grove (Located in Downers Grove)
This is an 81-acre preserve with trails that allows visitors to view a maple forest that is a globally endangered ecosystem. I like Maple Grove because it is close to home for one, but it is a peaceful area to relax and let your mind run free.
9. Hidden Lake (Located in Downers Grove)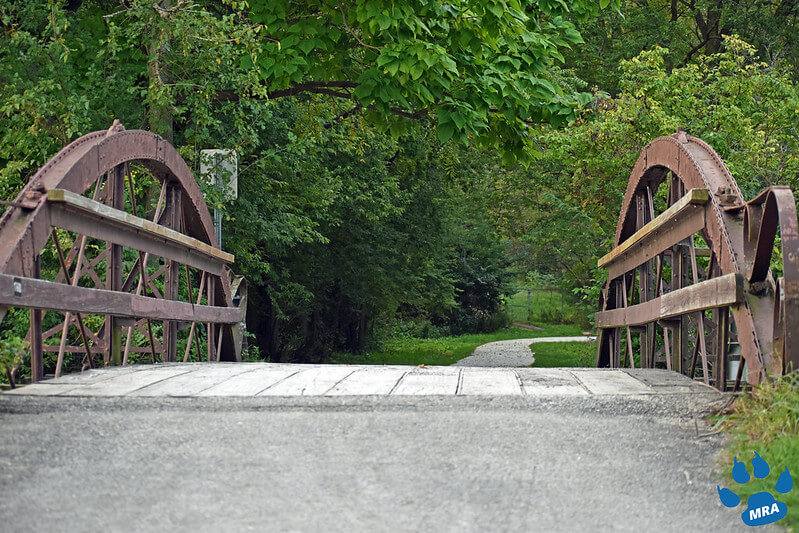 Staying in Downers Grove, Hidden Lake is a 390-acres preserve that is home to two lakes and has a section of the East Branch of the DuPage River flowing through it. There are also roughly 2 miles of trails for everyone to enjoy! For me, this is one of my favorite fishing spots in the area, however, the beautiful gravel trails offer a great view of this massive preserve.
8. Greene Valley (Located in Naperville)
One of the bigger Forest Preserves of DuPage County is Green Valley, it is roughly 1,400-acres. There are about 12 miles worth of trails and a 190-foot overlook giving visitors a picture-perfect view of the Chicago Skyline. My favorite part of this park is of course the overlook, but the park offers an off-leash dog park! In order to use the dog park, you must have a permit, which is only $50.00/year for residents.
7. McDowell Grove (Located in Naperville)
Just like Greene Valley, this preserve is located in Naperville. This open field plain is great for seeing many different types of birds along with other animals such as White Tail Deer. It offers about seven miles worth of trails perfect for walking your dog! I love this area so much due to its beauty, Wrigley, my dog, loves to come here for the long walks we go on!
6. Herrick Lake (Located in Wheaton)
There is a stretch of Butterfield Road in Wheaton that when you are driving, it feels like you're in the middle of nowhere and then you see the sign for Herrick Lake. This preserve is roughly 887-acres. You have access to more than seven miles of trails and the ability to fish for Largemouth Bass in Herrick Lake. Just like Hidden Lake, I love this spot for it being close to home and for fishing. Wrigley, on the other hand, loves this park for the trails and of course the surplus of squirrels that he will never be able to catch.
5. Fullersburg Woods (Located in Oak Brook)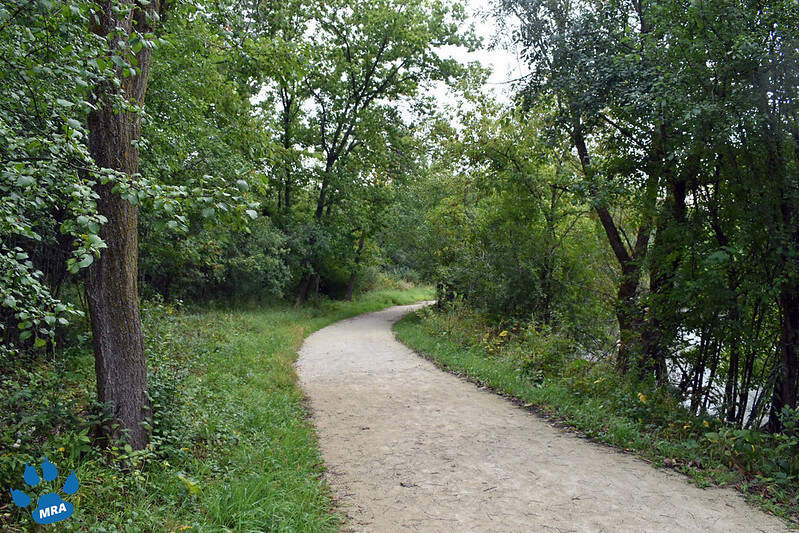 When you think of Oak Brook, you think of all the hustle and bustle of the mall but tucked away behind gorgeous houses, you will find Fullersburg Woods. This 220-acre preserve offers a little something for everyone. People who want to bike or walk will find use of the trail system, anglers will enjoy fishing on Salt Creek and if you wanted to get hands-on learning, you can visit the Nature Education Center. Like a few others on my list, this is close to home for me. The preserve as a whole, makes you feel like you are not in suburbia.
4. Blackwell (Located in Warrenville)
Just a two-mile drive west from Herrick Lake, you will find Blackwell Forest Preserve. About 1,400-acres you will enjoy your time here. There are many things to do while visiting Blackwell, from boating, and camping to sledding down Mount Hoy. My favorite part is the off-leash dog park, again that you need a permit for. The trail system at Blackwell is also great if you don't have a permit. I thoroughly enjoy both options, as does Wrigley.
3. Hawk Hollow (Located in Bartlett)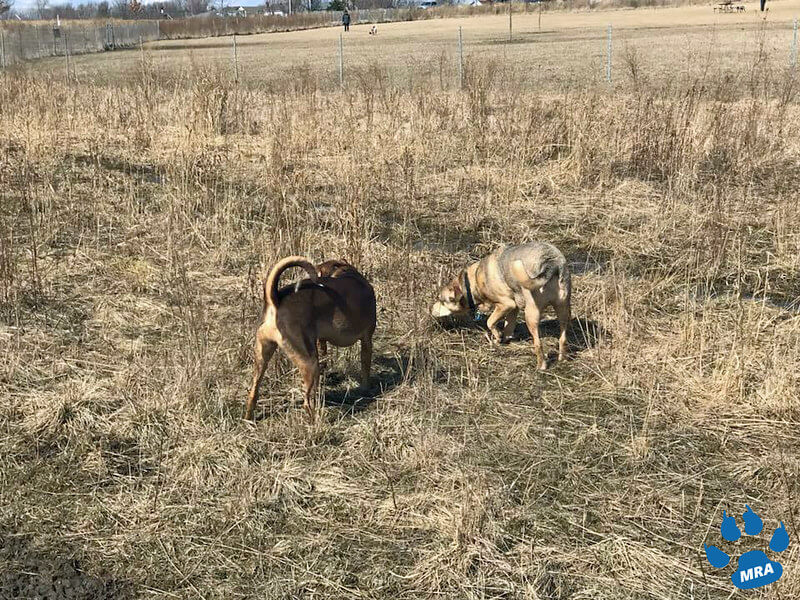 Just a bit smaller than Blackwell, Hawk Hollow is 1,172-acres of beauty. There are about six miles worth of trails for you to embark on a nice walk or bike ride. My favorite part about Hawk Hollow, like a few others on the list, offers an off-leash dog park. This dog park, in my opinion, is the best the county has to offer. Wrigley and his puppy friends always enjoy their time here.
2. Waterfall Glen (Located in Darien)
Waterfall Glen is one of the biggest forest preserves in DuPage County, with 2,503-acres. Here you will be able to enjoy all of Mother Nature's beauty from the prairies to the savannas and of course, the waterfall. The 11 miles of trails will definitely help you relax while you and your dog(s) go for one of the most beautiful walks ever. For me, this is one of my all-time favorite places to go in DuPage County. Waterfall Glen is so picturesque, it really seems like you're in a National Geographic Magazine. Wrigley and I both enjoy the waterfall, it is so soothing and when you leave, you feel like a brand new person!
1. Pratt's Wayne Woods (Located in West Chicago)
The largest preserve in DuPage County is Pratt's Wayne Woods sitting on 3,433-acres. Here you will find over 12 miles worth of trails to enjoy walks and bike rides. While you can go horseback riding here or even fly model airplanes, nothing beats the beauty of enjoying a Saturday morning walk through this preserve. I'm an avid fisherman and fishing here is great, in all honesty though, coming with Wrigley and enjoying nature, especially what Pratt's Wayne Woods has to offer is amazing.
I have always loved living in this area because of what our "backyard" has to offer. There are so many wonderful activities that the county offers in the forest preserves and I highly recommend taking your day off or even a few hours when you get home from work to visit not just one of the places I listed, but all of the Forest Preserves of DuPage County. You will thoroughly enjoy your time spent outside in these parks, I promise that!
Warm Lombard Winters
So far, December and January have been semi-warm for us here in the Lombard area (knock on wood)! There isn't too much snow on the ground yet and while we still have these decent days, maybe it's time to head outside and go for a socially distant walk with your canine family members! I have already listed a few forest preserves that are great, I have added a few more to the list for you to adventure out and see.
Salt Creek Trail
Salt Creek Trail? is a 35-mile long trail allowing users, if they want, to get from Elk Grove all the way to Brookfield Zoo. One of my favorite spots on this trail is the Cricket Creek portion in Villa Park/Addison heading North to Wood Dale Grove in Wood Dale. Here you can see all different types of wildlife all while hearing the flow of Salt Creek in the distance. If you're up for the challenge, take that 35 mile trip from Elk Grove to Brookfield Zoo. Whatever you do, you're bound to have a fun time on the Salt Creek Greenway Trail system!
Meacham Grove
Tucked away in Bloomingdale, ?Meacham Grove? has a wonderful 1.3-mile trail that you and your pets can enjoy a nice walk around Maple Lake. The 255-acre preserve also allows visitors to fish and picnic if they want to. Just be careful when visiting because according to the site, native plants, some endangered, grow in an upland forest etched with intermittent streams.
Warrenville Grove
One of the oldest preserves in the county, ?Warrenville Grove? provides visitors a unique view of the beautiful scenery with its rolling woodlands. It has a small 0.7-mile trail. Visitors are able to use the pathway and follow the West Branch of the DuPage River, which can be used to visit other surrounding preserves such as, Blackwell, McDowell Grove, and even Danada.
Even if you don't want to head out during the colder months, I highly recommend visiting any of the parks on this list because DuPage County Forest Preserves are a thing of beauty!