Are you looking for gift ideas for that special someone? We have done the hard part for you and researched what we think are the five best gifts for dogs, cats, and the pet lovers in your life! Here is a list of ideas that your pets and friends will fall in love with!
Cat Gift Ideas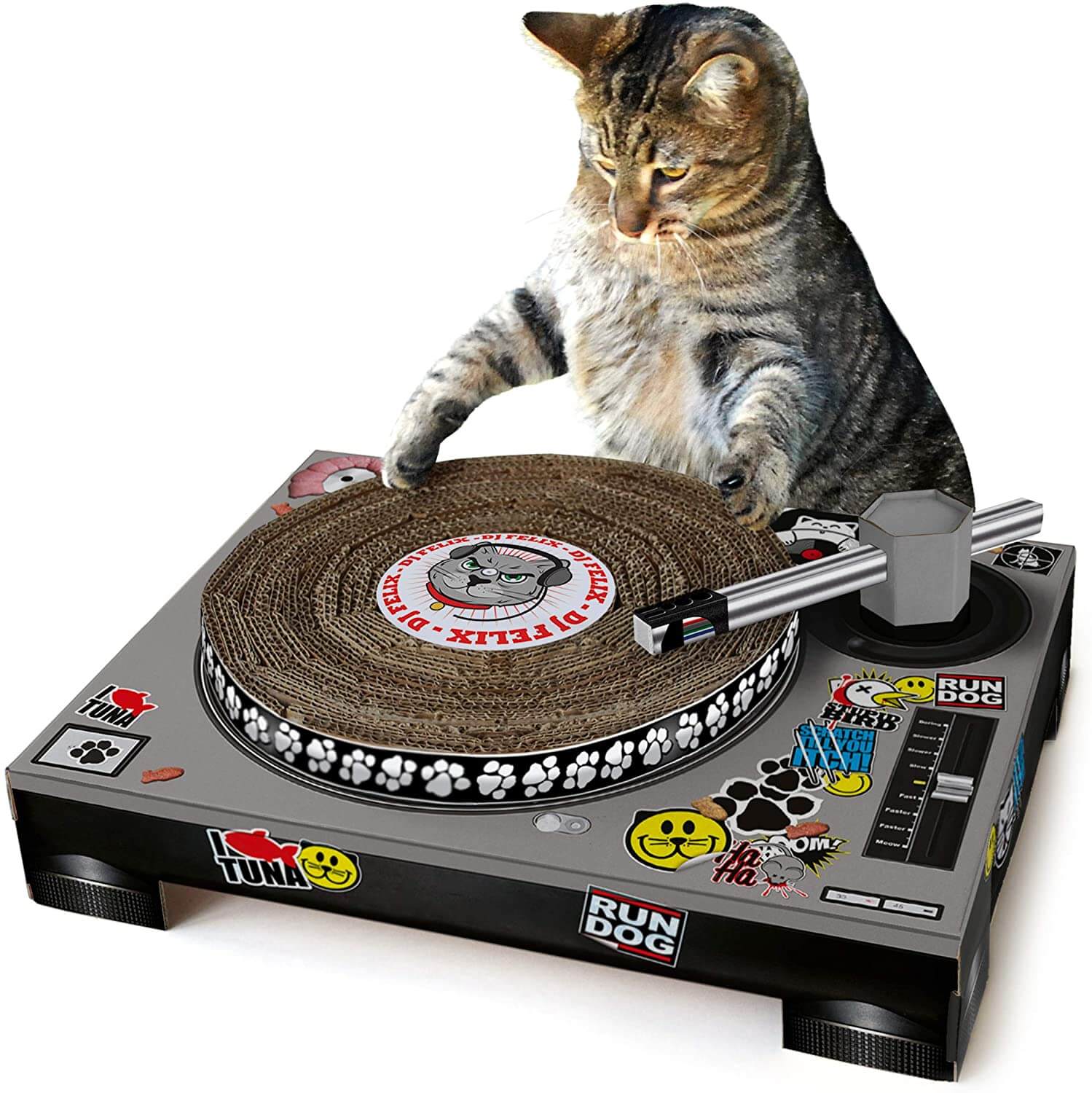 Cats scratch furniture to exercise, mark their territory and just for sheer pleasure, so why not mix that natural instinct with a bit of fun? The Cat Scratch Turntable comes flat packed and is easy to assemble. With a pose-able tone arm and a top that spins as your cat paws at it, you can sit back and giggle in a 'look, the cat is doing human things' way, rather than watch in horror as they shred the arm of your new sofa. Comes complete with illustrated, easy-to-follow instructions.
You can purchase this for $26.99 on Amazon.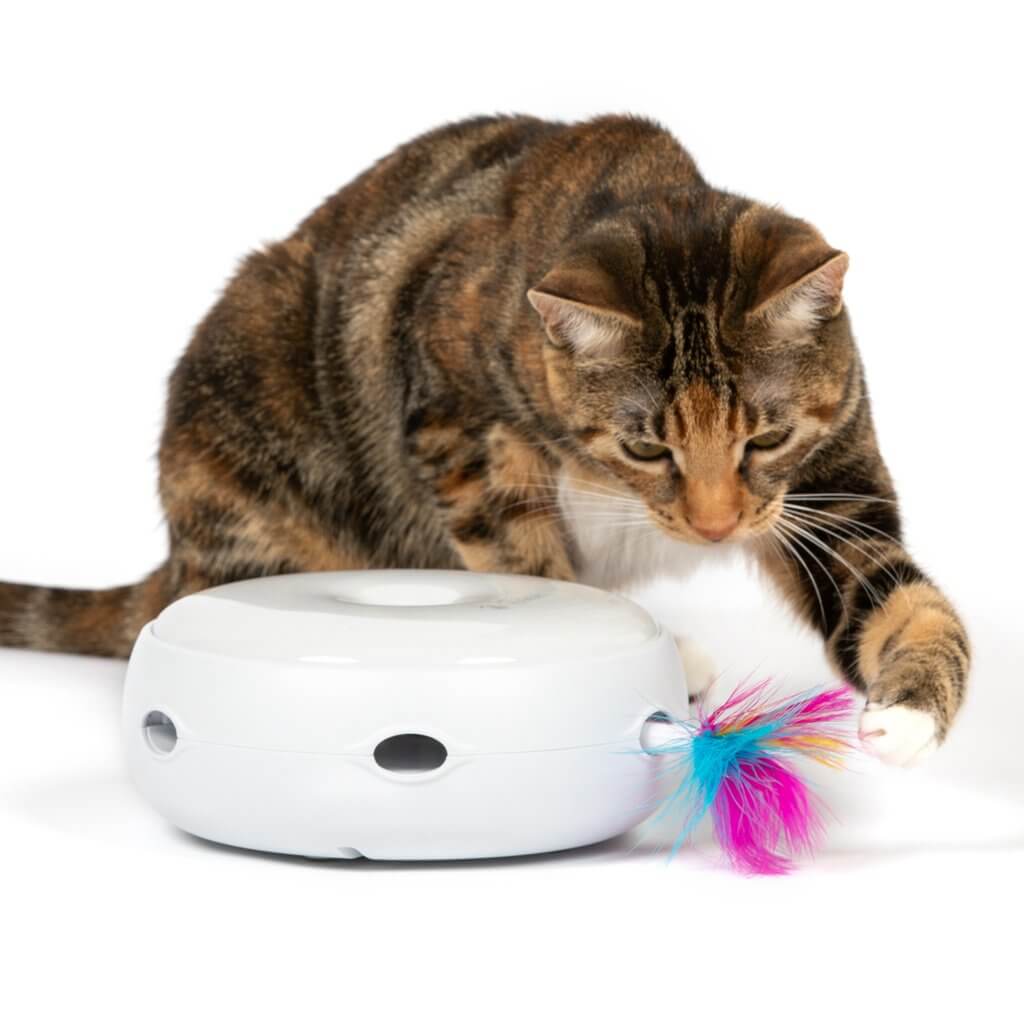 Captivate your cat's attention & satisfy its hunting instincts with a unique stimulating cat or kitten toy that simulates prey popping out from 6 entries with a randomized and fast-paced feel. LED lighting is great for daytime or nighttime. Focused, interactive play can improve your cat's overall wellness & happiness. The anti-skid feet help to keep the toy in place on smooth surfaces like hardwood floors and tile.
You can purchase this for $25.95 on PetFusion.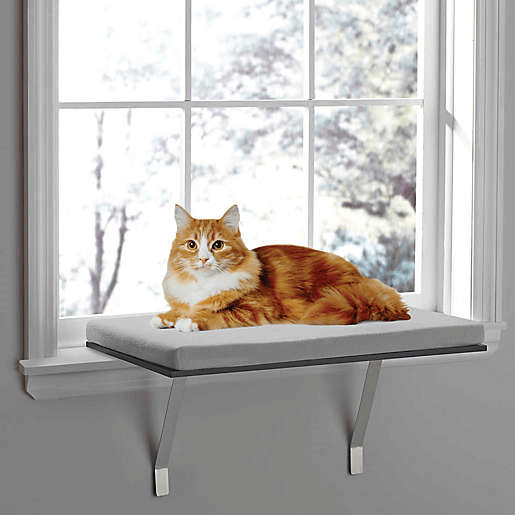 The Deluxe Window Cat Perch from Pawslife provides a comfortable and large surface for your cat to rest while enjoying the view or laying in the sun. This will help keep cats off your precious furniture. You can secure it easily to your windowsill.
You can purchase this for $32.99 at Bed, Bath, and Beyond.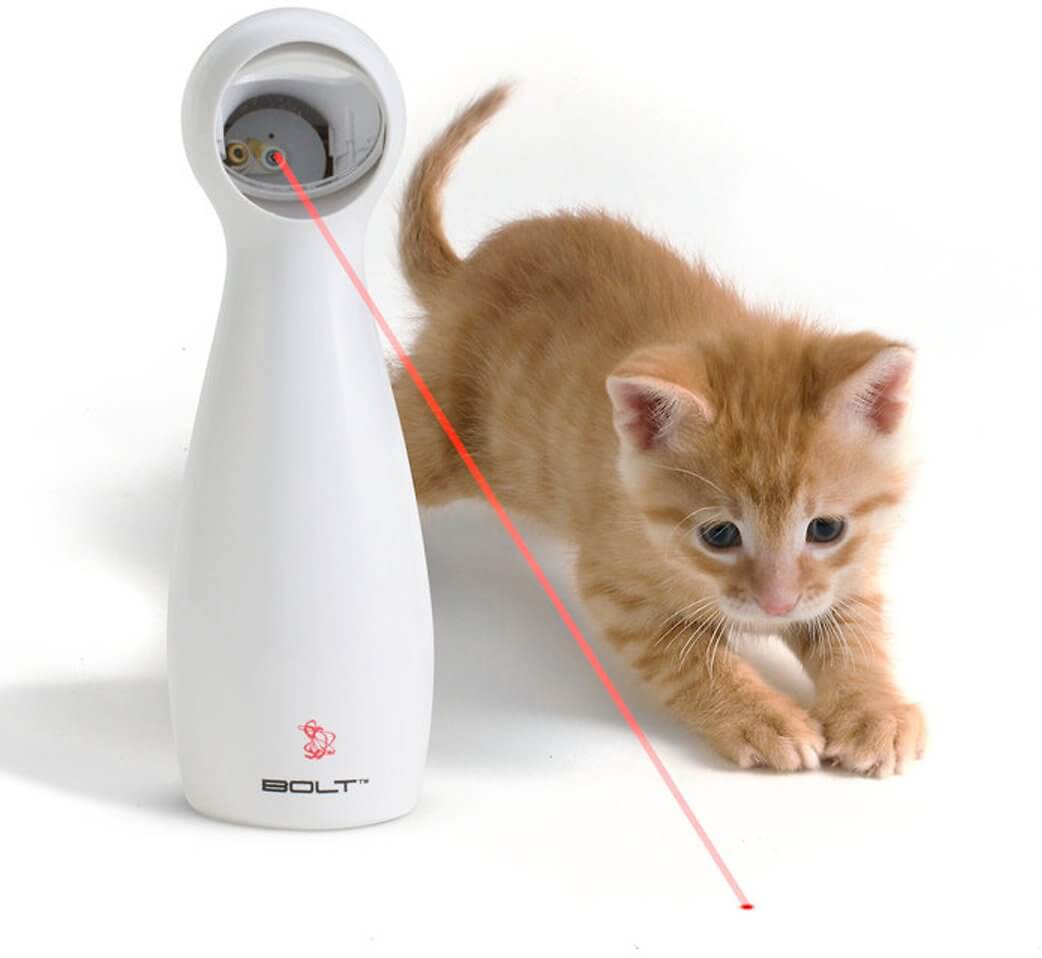 Give your cat laser focus with the PetSafe Bolt Laser Cat Toy. Set to automatic mode for hands-free play or set to manual mode to play one-on-one with your cat! Cats of all breeds and ages will love chasing this random laser game designed to keep them active. This product uses safety tested lasers that are safe for your cat and home. The timer automatically turns off after 15 minutes to give your kitten a break and to prolong electronic battery life.
You can purchase this for $19.92 on Amazon.
Provide your kitty with the perfect toy to activate her natural instincts with this Whisker City Spring Swatter Chirping Cat Toy. This toy includes catnip to attract your kitty, and makes a chirping sound to intrigue her even further. Meanwhile, its spring action will keep her busy and entertained for hours on end.
You can purchase this for $12.99 at PetSmart.
Dog Gift Ideas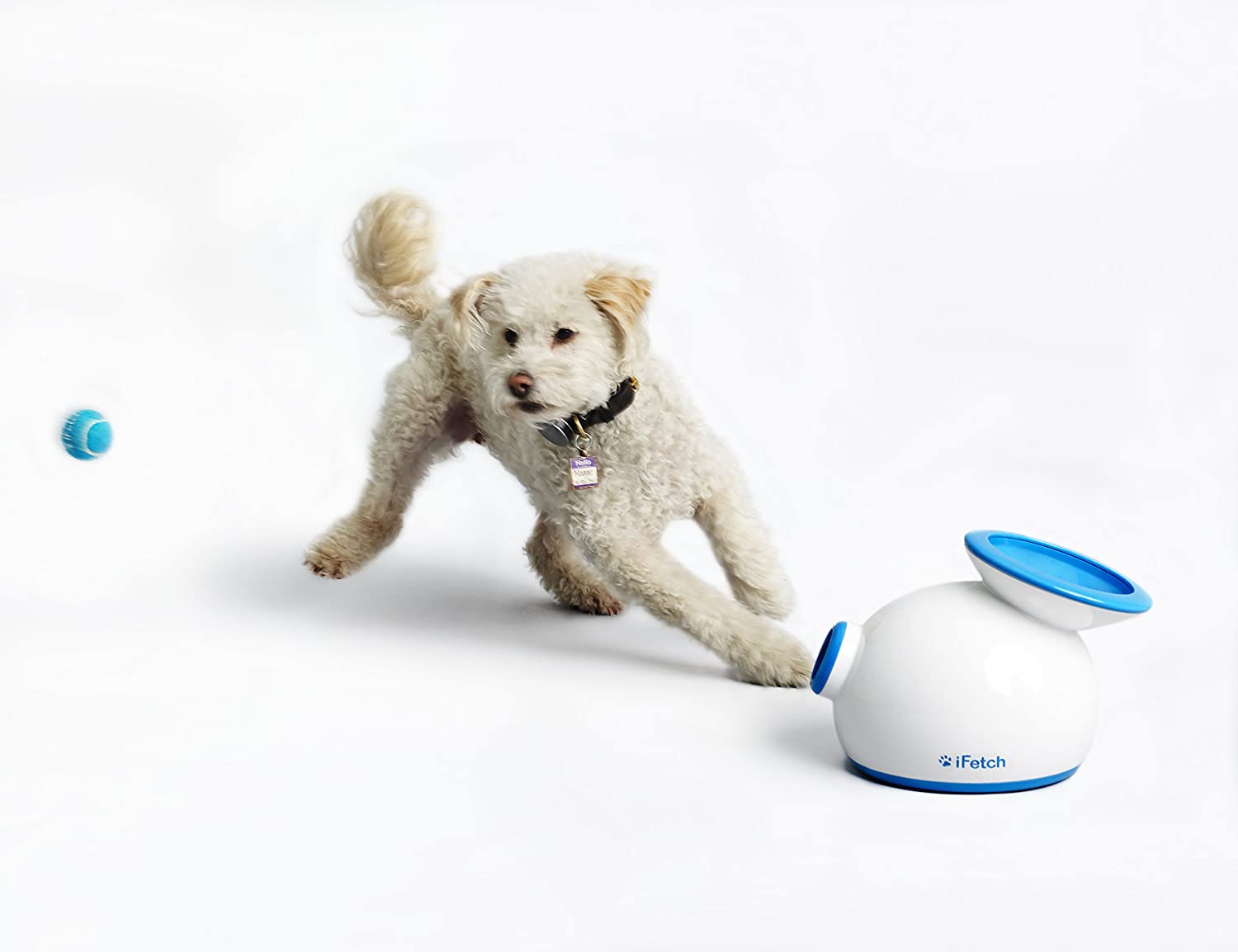 Once powered up, select the distance that best suits your space by pressing the button on the rear of the machine. iFetch has three distance settings, 10, 20 or 30 feet. Once selected your dog drops the ball into the top and the ball is launched out of the machine, for your fetch crazy dog to chase & collect!
You can purchase this on GoiFetch.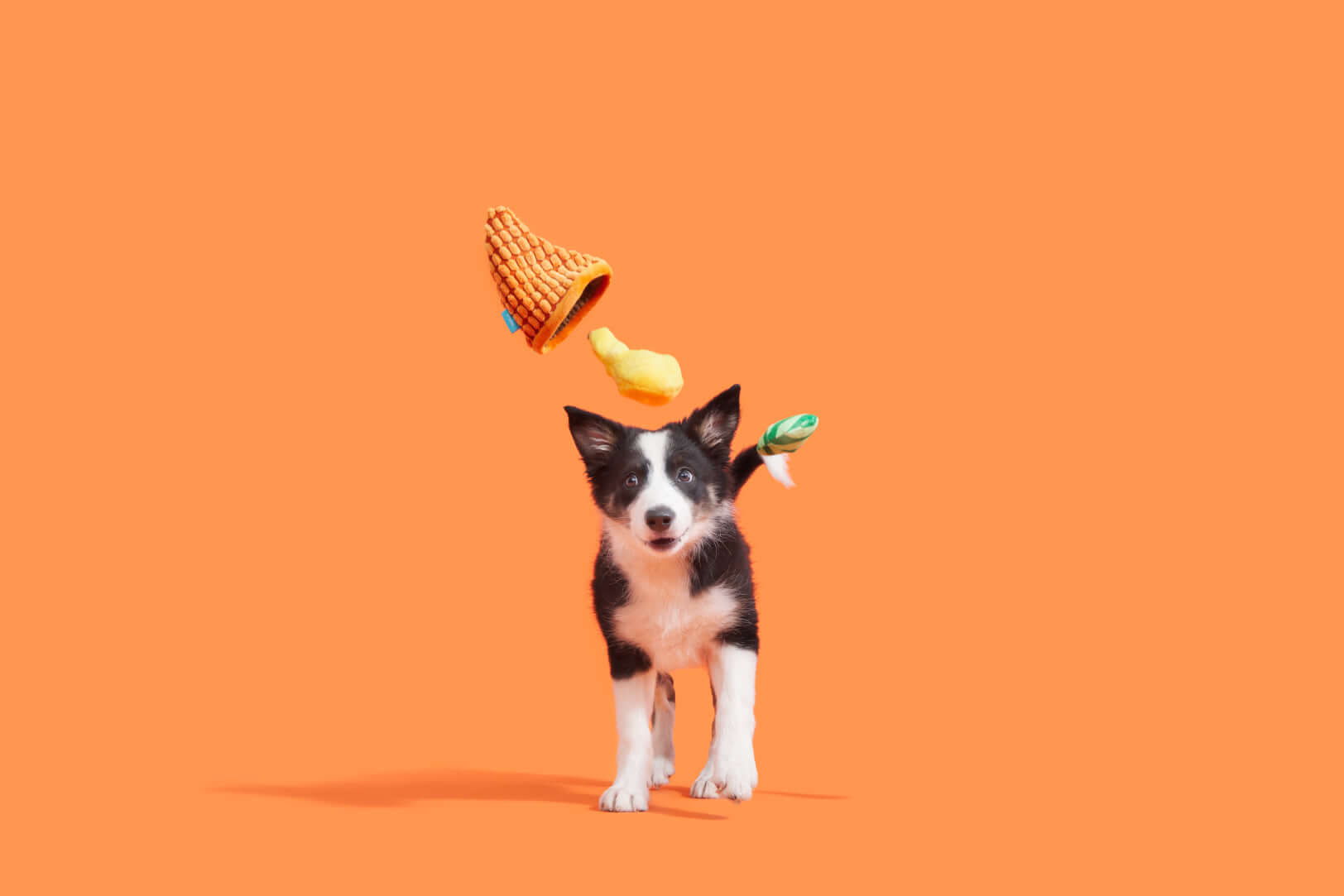 Barkbox is a monthly subscription box for your dog! They will get a few toys and a few treats in each of the boxes. There are monthly themes and both the toys and treats are based around that theme. BarkBox has four different types of subscriptions, the regular box, a Super Chewer box, a Bright box (to help manage bad breath), and a food subscription.
You can purchase this on BarkBox.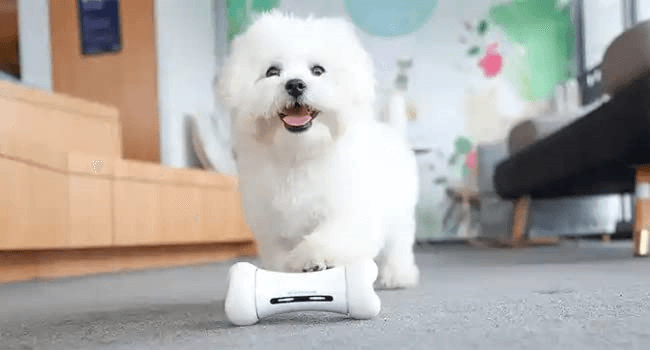 Automatic & Intelligent: Choose between interactive auto-play modes or control the puppy toy by using a joystick in drive mode via the app. It can automatically adjust how it reacts based on different actions of your dog! Wickedbone has been designed to be as safe, soft and strong as you want it and as your dog needs it to be. Made of Polycarbonate, it feels sufficiently soft when your dog catches it with her mouth, or when she touches it with her paws.
You can purchase this on Amazon.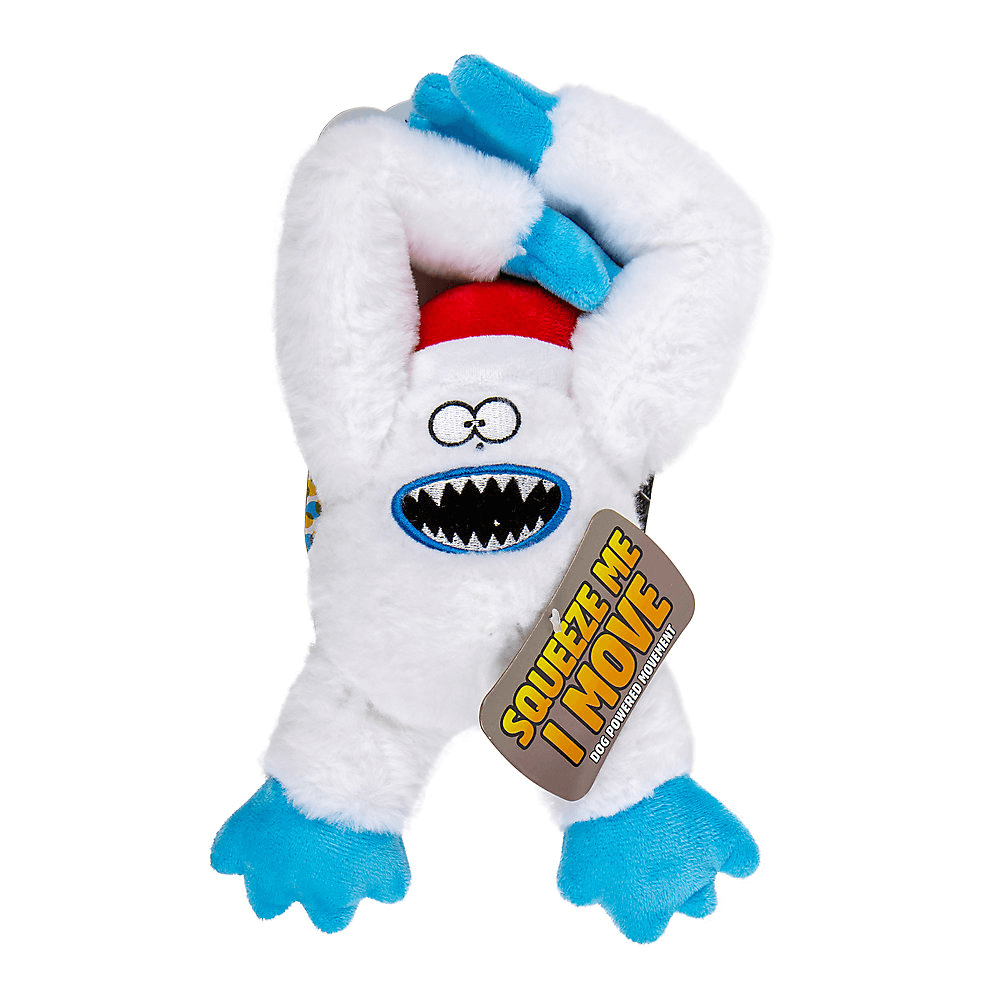 The Go Dog Action Plush Yeti Dog Toy is a plush, holiday-themed animated squeaker toy. This toy features battery free bite-activated motion as well as reinforced seams to stand up to rough play.
You can purchase this on PetSmart.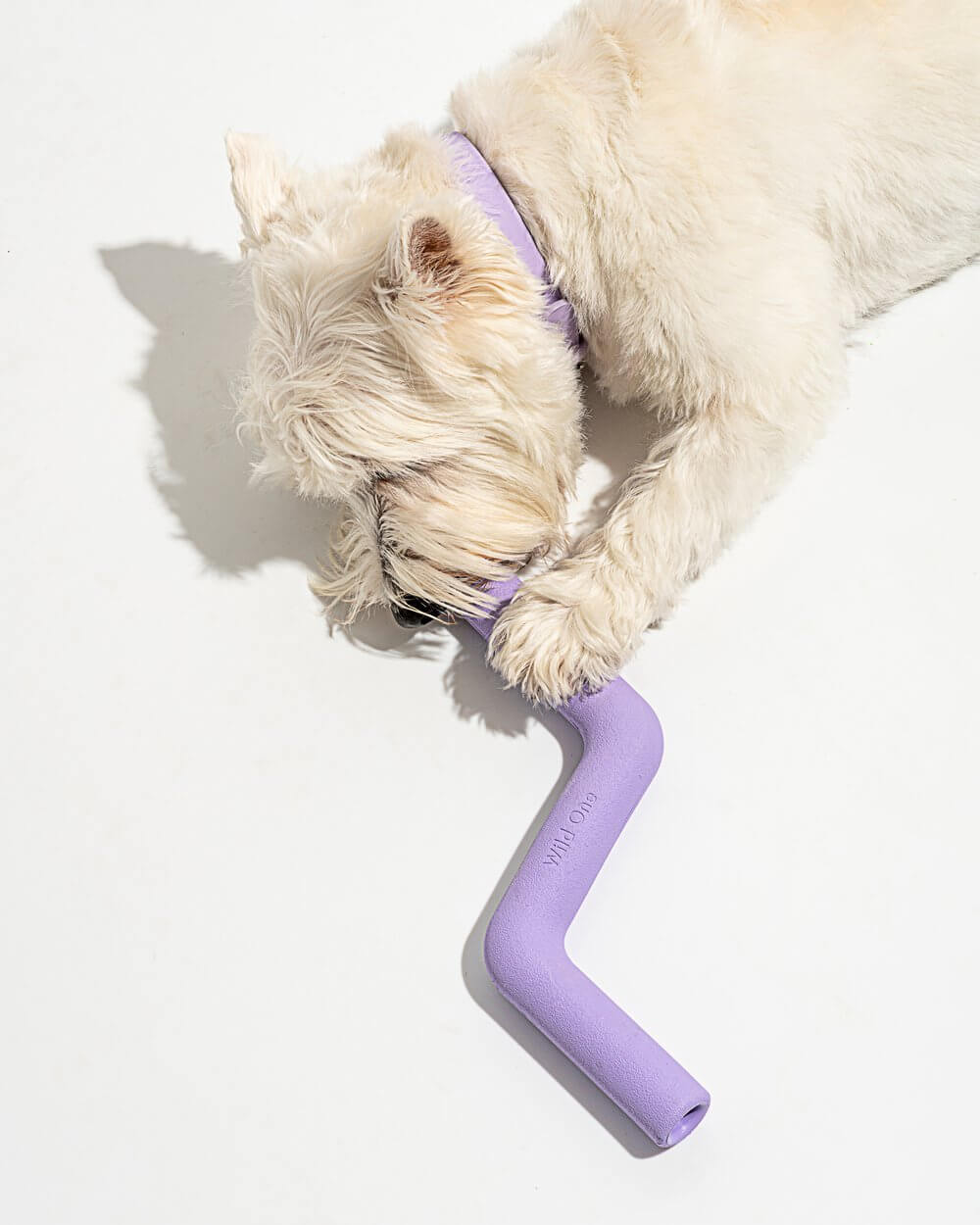 The Bolt Bite is the ultimate chew toy with a reinforced center, two elbows for engaging paw-play, and open ends for hiding treats. Whether you have a strong-jawed dog or a teething puppy, the Bolt Bite is made for all shapes, sizes and ages. Made with 100% natural rubber that's BPA-free and tested to meet food-safe standards. And, it's (top-rack) dishwasher safe!
You can purchase this on Wild One.
Pet Lover Gift Ideas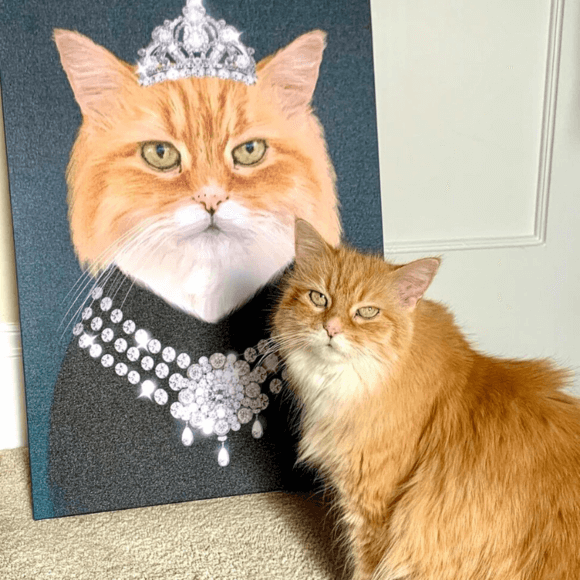 Iconic Paw will take a picture of a pet and will turn it into a great portrait! They have many types of portrait styles, some include, Pop Culture Pets, Pet Heros, TV & Movie Pets, plus much more.
You can purchase this on Iconic Paw.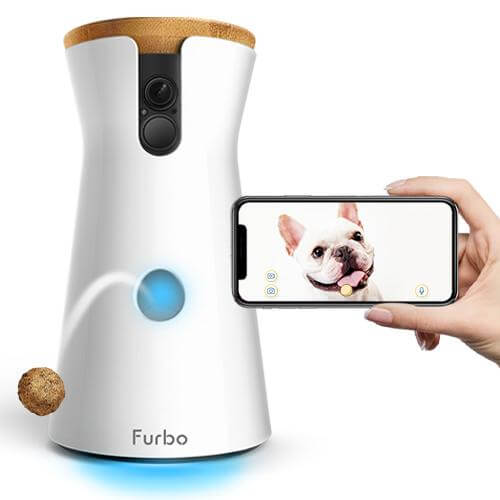 Furbo captures adorable moments in your dog's day and creates a highlight video, saving you time from sorting through hours of video recordings. See in super clear 1080p Full HD, 4x zoom, 160° wide-angle and night vision. It's the best of the best pet cameras out there.
You can purchase this on Furbo.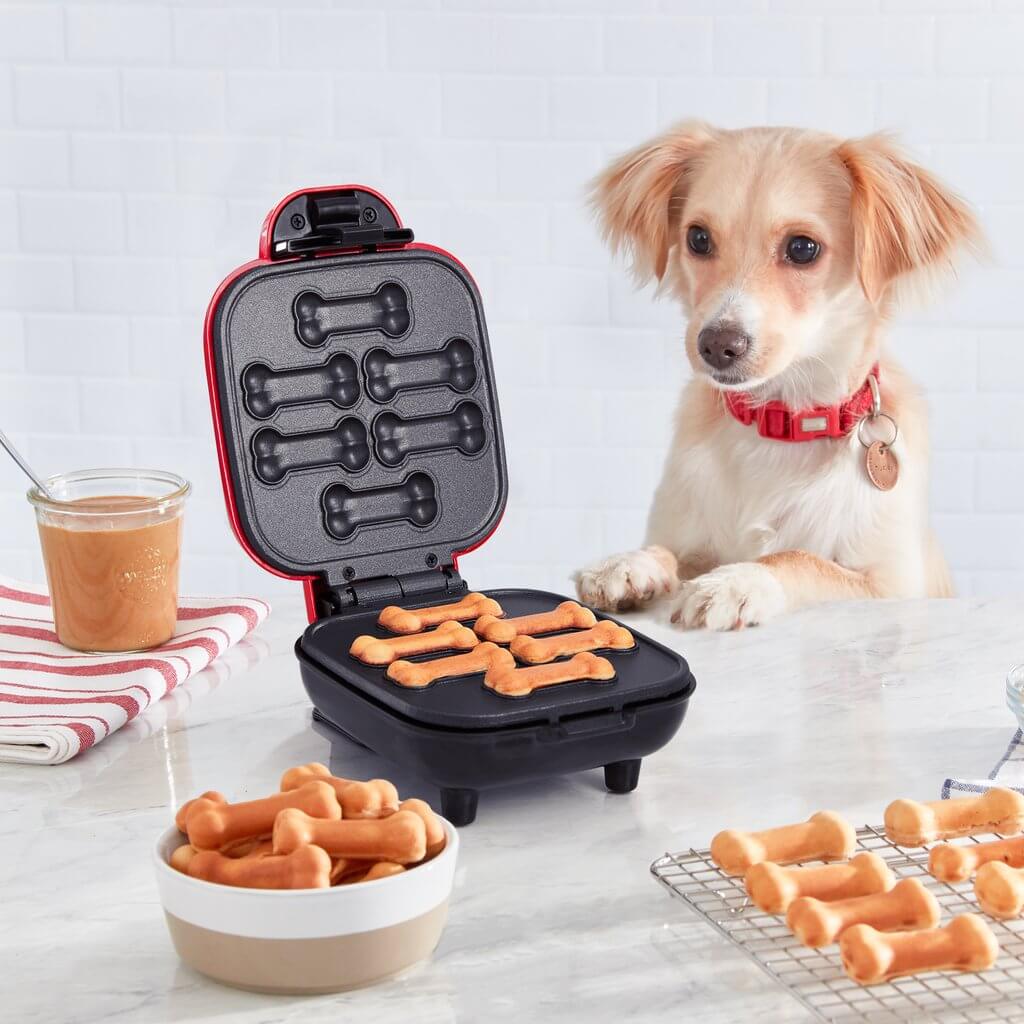 Woof woof! These dog treats are the perfect homemade snack for your canine companion! The Dash Mini Dog Treat Maker's nonstick plates heat evenly to cook fresh treats in minutes, and the nonstick surface is easy to wipe down for simple cleanup. Our Recipe Guide contains easy-to-make dog treats that you can create with unprocessed ingredients already in your home kitchen. Simply preheat, add batter, and cook: you'll have 6 drool-worthy dog treats in no time!
You can purchase this on Dash.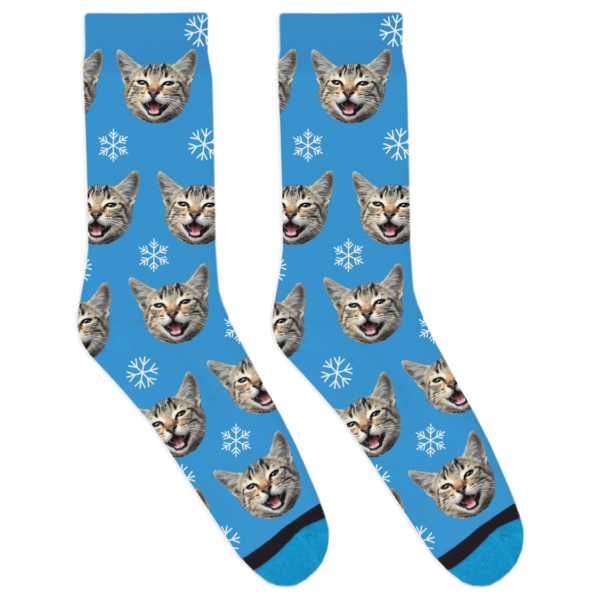 All you have to do is upload a good quality picture of a pet (or human) and pick the style of the sock and Divvy Up will do the rest! It is literally that simple!
You can purchase this on Divvy Up.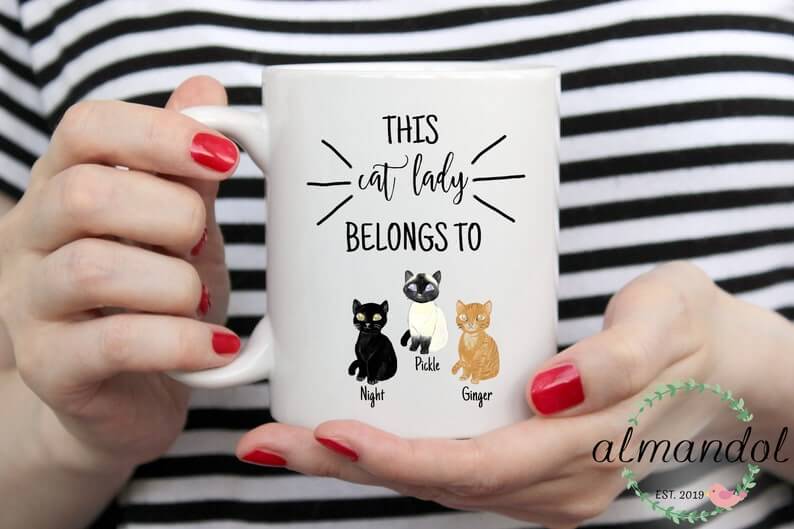 This cute cat mug is a perfect gift for a cat lady. Select her cats from the selection picture, and enter their number and their names into the personalization box. The back of the mug has the following text with a tiny paw print next to it: I need coffee right meow
You can purchase this on Etsy.
We hope this list can make your holiday shopping easier for those tough to shop for people and animals in your life! Happy Holidays!