Last Updated 8/31/20 Dr. Ludwigs Update: 8/11/2020
---
Dear Valued Clients,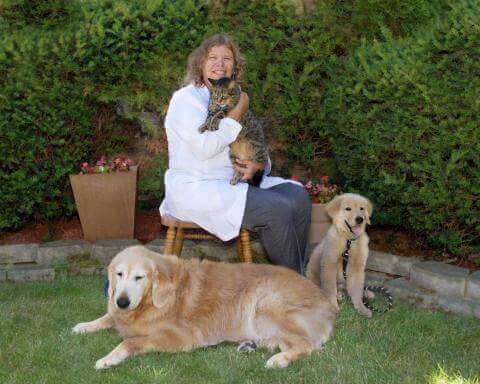 We wake up today with gratitude for the lives spared, both human and animal, yesterday when our building sustained roof damage during the afternoon storm. The major destruction was to our upstairs administrative offices and staff lounge, and at no time were animals in danger. Our team sheltered in place in the basement during the microburst. Our facility is temporarily closed and our phone system is down, but we are working remotely from my Lombard home. We expect to have phone service restored within the next 24-48 hours, and hope to be able to see clients again as soon as Thursday. I will provide more details as soon as they are available. We ask for your patience as we work diligently to restore our services.
Please note the following:
Communications:
Currently, the best way to reach our team is at info@lombardvet.com and a team member will call or email you back to help you with your healthcare needs.
Medications:
All prescription requests may be submitted to https://www.lombardvet.com/forms/refill-request Please note we are able to mail most prescriptions to you at no charge or we are able to home deliver within a reasonable driving distance. Please discuss this with your Lombard Veterinary Hospital team member.
Appointments:
Virtual Care:
We are set up to perform Digital Consults.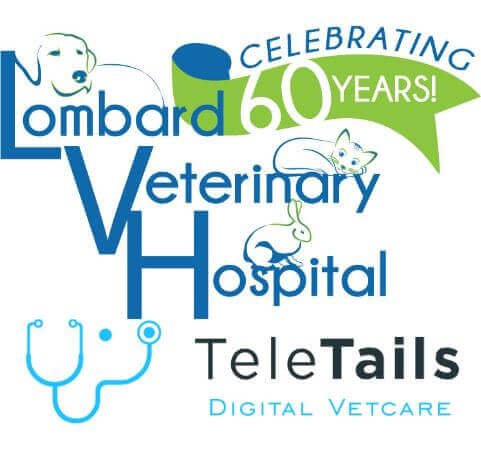 Please see details https://www.lombardvet.com/digital-consults for downloading and requesting appointments.
We can schedule these digital consult appointments as soon as tomorrow. Please email us with the issue you are seeing in the subject line with your information: First Name, Last Name, Pet Name- Issue Presented with your fur baby.
One of our team members will reach out to you to schedule the appointment once you have sent us the email. This week we will be offering digital consults from 9:00am-6:00pm
Curbside Visits:
Lombard Veterinary Hospital will keep our clients updated about our ability to provide traditional appointments (curbside service) hopefully by the end of the week. More details will be sent out on the following channels: Email, Facebook, and our Website. Again, if you have any questions regarding our current processes please reach out to us at info@lombardvet.com
URGENT CARE/EMERGENCY CARE:
If your pet is experiencing an emergency, please visit our website with the local emergency hospitals. Here is the link to that page: https://www.lombardvet.com/local-emergency-hospitals Lombard Veterinary Hospital will keep you updated on how we will be able to assist our clients in an emergency care basis as soon as we are able. Thank you to everyone who has reached out to us in how they can help. Our LVH Community is AMAZING.
-Dr. Ludwig
- Updated 8-11-2020 @2:00pm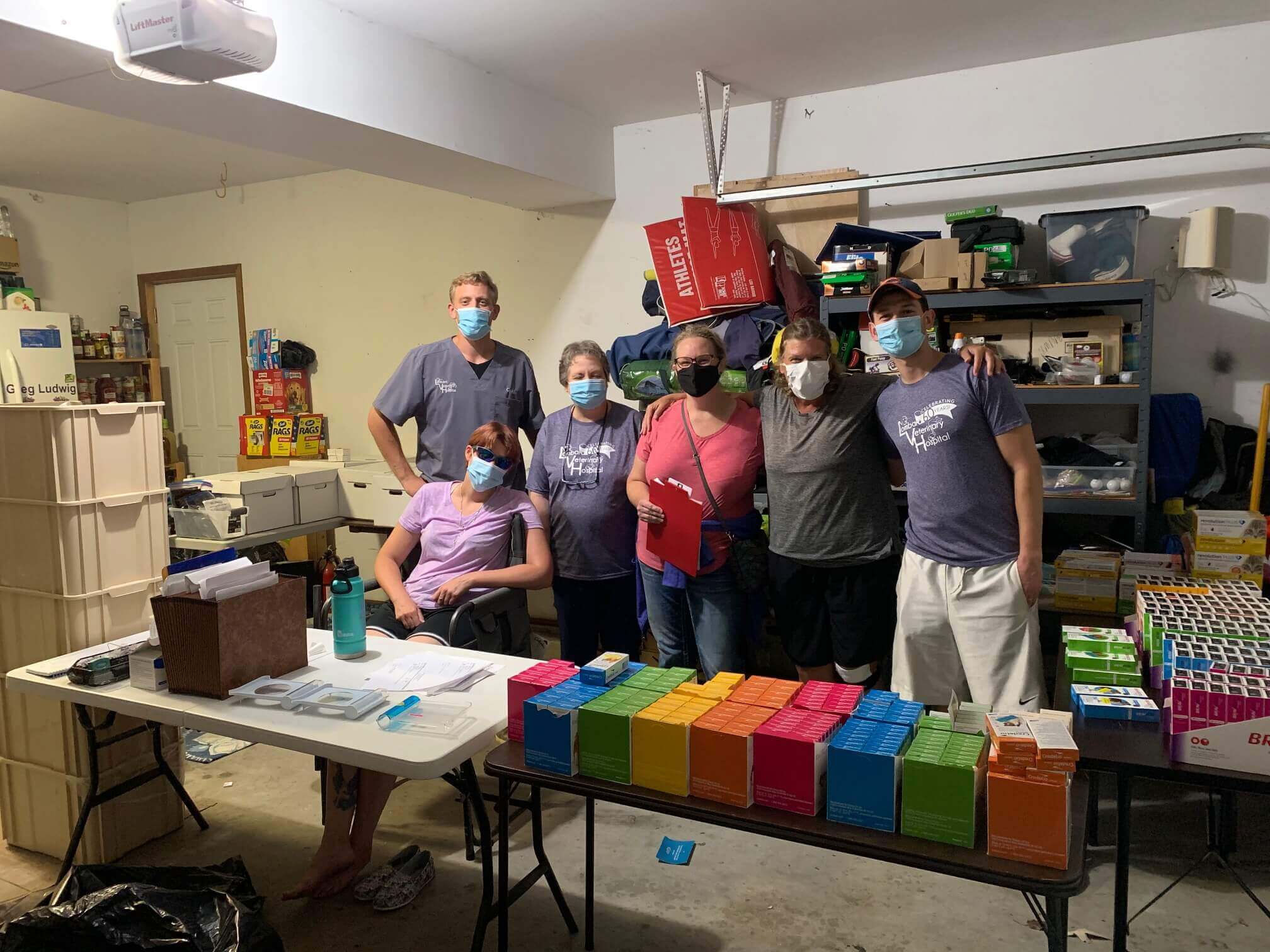 Update as of 8/14/20
Dear Valued Clients,
As many of you already know, at 3:39 PM on Monday, our facility was hit by an EF-1 tornado packing 95 mph winds. Due to the quick action of our team, no human or animal was harmed in any way, which I am incredibly thankful to be able to report. It was a scary experience for our staff, and I imagine for the animals too, and the fact that all creatures came through it ok is truly all that matters to me. Buildings and equipment can be repaired and replaced, but people can't. Our facility has been closed since Monday night; I am pleased to announce that starting Saturday, August 15, we will re-open with curbside service (due to COVID). We will just need to operate a little differently. I ask for your patience as our team is working very hard to serve you facing unique challenges.
● We have temporarily shortened our hours: For tomorrow, Saturday, Aug 15, and Sunday, Aug 16, our hours of operation will be 10 AM - 6 PM. We will answer our phones starting at 8 AM. We are experiencing a high call volume, so the easiest way to contact us with non-urgent matters is via email at info@lombardvet.com, and a team member will reply ASAP.
● We have changed our client parking to the east side of the building, and staff parking will be to the west. We will have team members directing clients to the appropriate side of the building. Please stay in your car, and a parking lot attendant will assist you.
● For the next week, our focus will be on getting our clients in for sick pet visits with wellness appointments being scheduled out for a few weeks. However, if you urgently need us for any reason, please call, and we will do our best to assist you. Although our building has been closed, our team has stayed in touch with hundreds of our clients since Tuesday morning by phone, email, and chat to fulfill needed prescription requests and by digital consultations with our doctors, working from a remote location. We anticipate restarting grooming services in the coming weeks, and we are working on a plan to be able to provide boarding services again in the near future. I am very proud of our entire team, who have all stepped up to help. I will continue to provide updates as they become available.
Lombard Veterinary Hospital has served the pet families of our community since 1959, and we are here to stay. Thank you for your loyalty to our practice.
Sincerely,
Dr. Georgie Ludwig and Team
#LVHStrong
Update as of 8/31/20
Status of Boarding
Dear Clients,
Due to LVH being hit by the tornado on August 10th, our boarding facility is currently closed. We are unable to utilize that portion of our hospital. We hope that our kennel will be back open soon. Please stay tunned to the Storm Damage Update page. Thank you for your support during these challenging times. #LVHStrong